For every item sold, we plant 100 wildflower seeds to support our beloved bee pollinators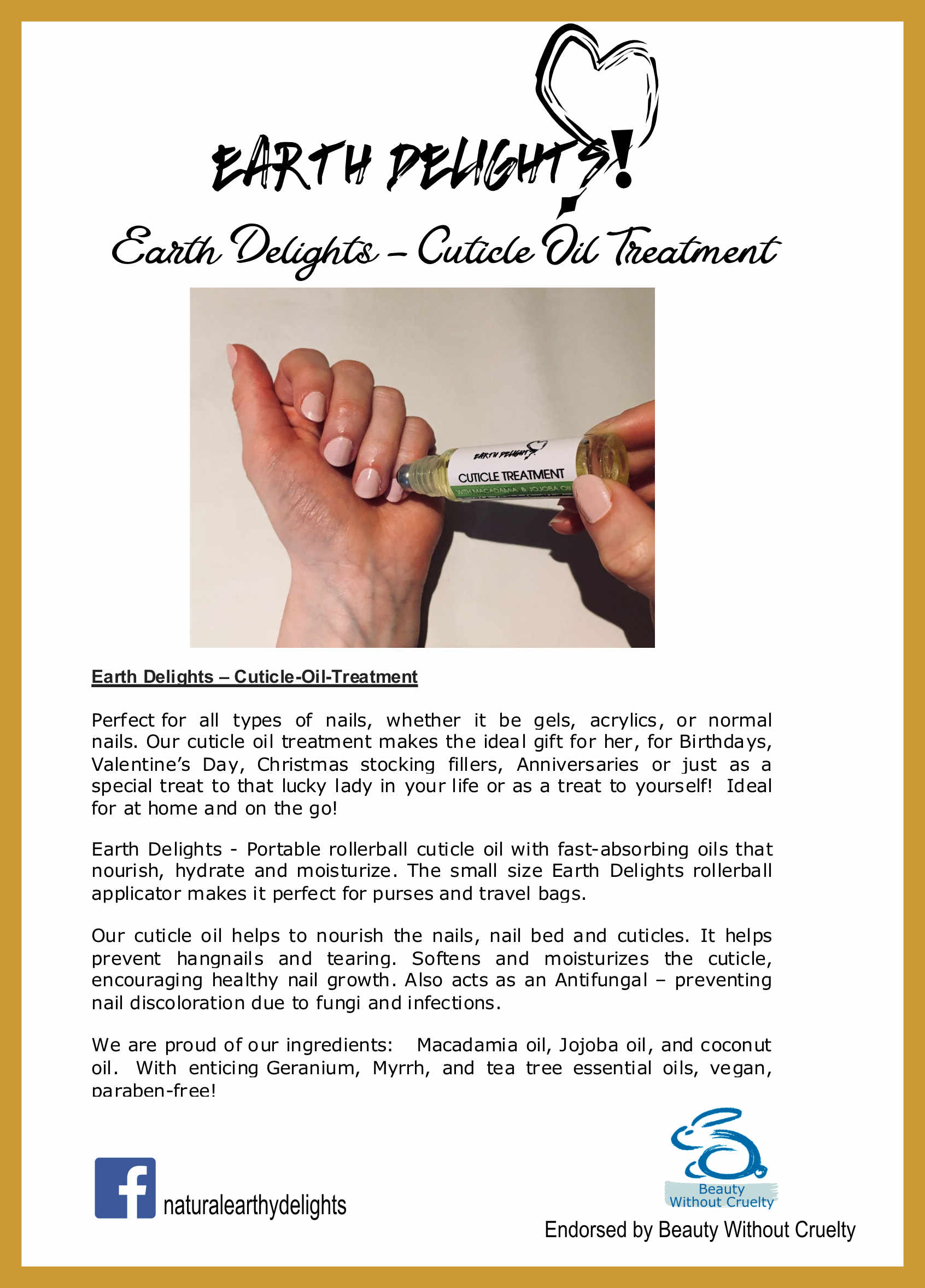 "Spa in a Jar"
Feel the pull!
Learn more about our products below
Bentonite Clay
Earth Delights' Bentonite Clay is a wonderful absorbent skin mask known for its ability to pull toxins, and dirt from deep within the pores. Bentonite Clay will leave your skin soft, supple, and energized. It can be used as a face mask, a body wrap, a foot bath, and even a hair treatment.  Our clay has: No Preservatives\ No Fragrance\ No Additives\ No chemicals\ We proudly carry the Beauty without cruelty logo we certainly do not test on animals. We are a great tribe! We use bentonite clay to help remove chemicals/toxins from our skin. Bentonite actual works perfectly it has been used for centuries for a reason. There are a lot of clay masks on the market, we believe fresh is always better. Most clay's on the market are hydrated. During your application, you will hydrate your own dry clay face mask. You can hydrate your clay with apple cider vinegar, rooibos tea/matcha green tea/unfiltered water/honey/avocado pear/papaya/greek yoghurt – or if you do not have these items – simply use water! In order for a hydrated clay mask to have a decent shelf life for retail, there has to be a preservative. Fresh is always better and you know what is going into your mask before you mix the product. Always read labels regarding ingredients in your products, if we cannot pronounce the word, we don't use it! We are totally obsessed with using our bentonite clay, my cousin had such terrible acne on her face and back, she was also taking medication for acne and she lost confidence in herself. She started using our bentonite clay on her face and the results have been extremely visible over a 5 month period. How to Mix a Dry Clay Mask: Never use any metal utensils when mixing your clay. The metal will weaken the clay's ability to do its super magic. . You will need: Glass/plastic bowl Plastic or wooden spoon Bentonite clay Apple cider vinegar., Cuppa tea.
Description
Can be used to make a face mud mask, a body wrap, foot bath, a clay bath, or even a hair mask
Bentonite is ultra-absorbent and will pull impurities from deep within the pores
Helps extract blackheads, acne, and excess oil
Leaves the skin energised, soft, and supple
Removes dead, and damaged skin for a more even skin tone
Cruelty free
No perfume
Our Castor Oil is cold pressed with no added preservatives. Being 100% pure, it is easily absorbed into your lashes and brows to boost hair growth.  Castor Oil is also a key ingredient in hair growth serums, and can also be used as fingernail oil.
Castor oil can be applied directly on your lashes & brows to promote growth. (Leave overnight).  Just before bedtime place a tiny amount on your wand and apply.
Eyebrow Growth Serum
Eyebrow Growth Serum to Stimulate Hair Growth
Castor Oil helps to grow longer and thicker hair in a quick, natural way, while also diminishing hair loss. It is also a natural hair treatment pack for dry brittle hair, dry scalps, and dandruff.  Because of its powerful underlying natural properties, castor oil is often used in hair growth serum and eyebrow growth serum. This helps to promote hair growth without the negative effects from harmful chemicals.
Castor Oil can be used as a natural moisturizer and for skin health.
It comes in an amber glass bottle which protects it from harmful UV light . The bottle is 100% pure castor oil with no carrier oil added.
Stronger Nails & Moisturized Cuticles
Castor Oil also helps with nail growth, making your nails longer and stronger. If you have dry cuticles, this oil will help to moisturise your cuticles.
We proudly carry the Beauty without Cruelty logo.
Kaolin Clay
Earth Delights Kaolin Clay is a triple-refined, single ingredient, spa in a jar! These natural micro-particles gently polish, absorb dirt and draw out excess sebum leaving your skin looking healthier than ever. It can help to prevent breakouts and promote healing too! Revitalise tired looking skin with the triple-refined Kaolin Clay. We proudly carry the Beauty without Cruelty logo.
Cleanses, exfoliates and tones
Suitable for all skin types
Normalises sebum
100% natural
No perfumes
No preservatives
No additives
Suitable for vegans and strict vegetarians
Directions:
In a glass or ceramic bowl, mix: 2 tsp of clay powder with 1 tsp apple cider vinegar, water, milk, honey or green matcha tea.
For each mask paste your make, its texture must always look creamy, like yoghurt.
Apply your mask with a mask brush to your face. Avoid the eye & lip area.
For every application of the mask, let it sit for approx 10-15min.
For sensitive skin, apply for 5-10min.
Rinse the clay off your face before it dries. Never let the clay dry out on your face.
Rinse your face with warm water.
We recommend using once or twice a week.
Disclaimer:  Earth Delights does not make any claims, promises, or about the health benefits of any products.  All statements are not intended to diagnose, cure or prevent disease.   Everybody reacts differently to products and caution should be always taken.  Always seek advice from your medical doctor.  We do not make any claims or promises of any products, we only offer our opinions based on research products. Our products are intended to support your well-being.  Use at your own risk.  Our products are not intended to diagnose, treat, cure, or prevent any disease.  We are not responsible for accidents, misuse, or adverse reactions.